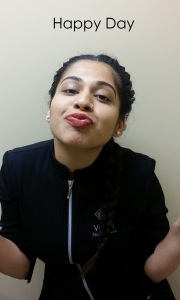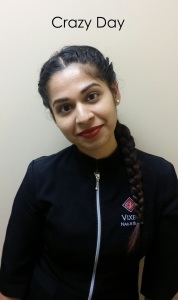 Check Out Some of Her Masterpieces
In our Vixen Spotlight, we are proud to introduce Jasmeen N.  
Jasmeen has been a Vixen for 2 years. Working out of the Mississauga location Jasz has served and satisfied thousands of clients issuing Manicures, Pedicures, Facials, Massages and more.  Come in and let her take care of you and keep you looking your best!
Nickname:  Jasz
Position: Senior Esthetician
Vixen Location:  Vixen Mississauga
Education: Humber College Esthetics Program
Why did you choose to be a Vixen?
I was looking for a place where I can get to grow and working at Vixen has given me that chance and help me become that strong pesron who can handle any tough situation by herself.  Also, I love my team they support me and they always got my back.
What is your favourite spa service to perform?
Body Massage
What guidance or tips would you give clients about your favourite spa service?
While coming in for a body massage, just turn off and put away your cell phone in your purse so you can relax your body and mind completely.
Your favourite nail polish colour is?
Cake Pop
What is your dream travel destination?
France (Paris)
What is your prize possession?
So many but the one matter the most is my family and friends.
What is the first thing you would do if you won the lottery?
I would buy my Dad a Rolex watch and Masarati Quattroporte GTS.  I will open my own Charity where I can help people in need.
What are the simple things that make you smile?
Making people around me smile, seeing my clients appreciating my work, spending lots of time with my family.
Book With Jasmeen Today!